The Best Weight Loss Plan
For You
OK, what's the best weight loss plan foryou? How can you lose weight, and keep it off for good?
Weight training is one of the best methods of strength training! If you want to start weight training safely and effectively, with the best info, diet, and routines, check out the 5 Day Beginner Weight Training Course!
While that really isn't such a simple question, here are the best answers you'll find. No magic, no tricks - just good info and some elbow grease for you ;-)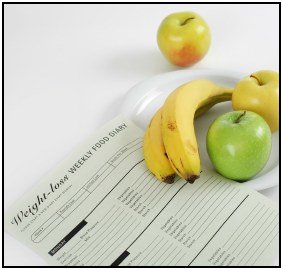 Find out the commonalities among all the best diet programs that help people lose weight. These simple tips are what makes the diets work.
What a calorie is and how many calories are in each macronutrient by weight. And the answer to that age-old dieting question, "Are all calories created equal?"
Just plug in your age, height, weight, sex, and how much you exercise to figure out how much to eat - to maintain your weight or to lose weight.
The calculator is seriously easy to use. It'll make dieting a cinch.
How much you should eat to lose weight, and why to eat that. Try it out!
Want to figure out how many calories you just burned on that walk? Check out this handy-dandy online calculator to figure it out.
Fasting from time to time is a great technique to accelerate your weight loss efforts. Find out why it's a good technique and how you can best use it.
Maintaining weight loss after your diet is one of the most difficult aspects of losing weight. The often quoted statistic is that about 95% of people regain the weight they've lost.
Just take these simple steps and you'll have a much better chance of keeping the weight off. It takes determination and constant vigilance, but these steps will help tons!
Learn about the connection between weight loss and the hormone insulin. By changing your diet (and thus, the action of insulin) you can lose weight more easily - and make it easier to keep it off.
Try these portion control tips to eat less without counting calories. These tips are great for losing a bit of fat, as part of your own personal best weight loss plan, or to keep the weight off after your diet.
Patience is an under-appreciated virtue in today's society. But even on the best weight loss plan, it takes patience to lose weight.
Here are some ideas to help you maintain that patience. Anyone can have determination for a few days, but to stick it out for the long haul… That's the real way to lose weight, or (in truth) to attain any goal.
If you want to find out your Body Mass Index (BMI), check this article out! You'll learn how to calculate it (with a handy calculator to help), and why BMI really isn't that important, even in your best weight loss plan.
This article deals with how to get ripped fast for that high school reunion, or going to the beach. I warn you - it isn't easy, and you certainly can't make yourself perfect, but you can get noticeably more ripped in just a few days or a week of hard work.
Running for weight loss can work great and accelerate your progress. But it can also wear away your muscles... This article tells you how to get the most out of your running to lose fat.
These 7 bodybuilding fat loss techniques are simple, proven methods bodybuilders use to lose fat. They aren't always a ton of fun, but boy do they work (when you put in the work).


If you like this info about the best weight loss plan, techniques, ideas, and tips then you'll enjoy my monthly E-Zine, Starting Strong. It keeps you updated about info added to Complete-Strength-Training.com, as well as bringing you select articles and tips. Sign up below!
• Click here to leave 'The Best Weight Loss Plan For You' & go back to the Home-page!