Your Workout Motivation...
Is It More Fun Than A Barrel of Kittens?
Workout motivation.
Kittens.
Need I say more?
Weight training is one of the best methods of strength training! If you want to start weight training safely and effectively, with the best info, diet, and routines, check out the 5 Day Beginner Weight Training Course!
Possibly, because I suspect you're confused at this point. But let me show you how kittens (and other cute animals) embody the best motivation for exercise.
1. Make It Fun!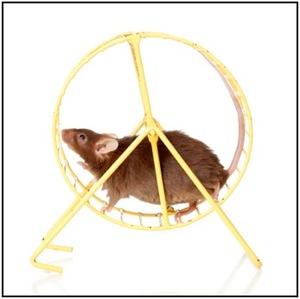 Tired of running on treadmills?
If your workout isn't as fun as a bag of kittens dumped on you in bed, there's little point in sticking with it. If you hate going to the gym, you won't go - you'll just stay at home with your thousands of kittens.
Choose something you enjoy. If running isn't you're thing, you can try weight lifting to build muscle (my personal favorite), or giant yarn and rope, which is a really underutilized exercise strategy. Hey, whatever floats your boat!
You won't need much workout motivation to play with yarn. Just make sure it doesn't get you!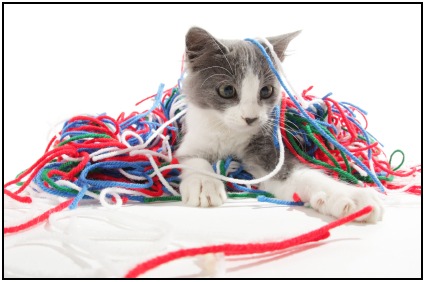 2. Try Something New And Different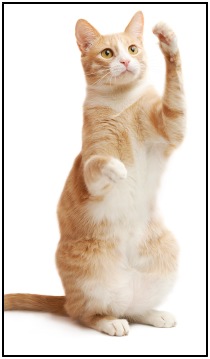 New and different activities can be fun. You get to learn new ways to move your body, and you get to make new friends.
For example, take the kitty to the right who has taken up the practice of Tai-Chito enhance her workout motivation. Notice her excellent exhibition of yin/yang balance in her expert performance of left-paw-ascending-to-heaven-like-dragon-and-right-paw-descending-to-earth-like-dead-bird.
Also, the two kitties below have taken upboxing. A great way to get out their aggression and stay in shape!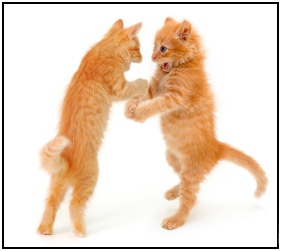 3. Measure Your Progress
So, how many kittens can you bench?
Seriously though, keeping track of your progress is really important. You can see if you're improving, and it feels good to know that you can lift more or run further or pull harder on that string than a few weeks ago.
See, this kitten kept his training log - and he's pulling way harder than even last week!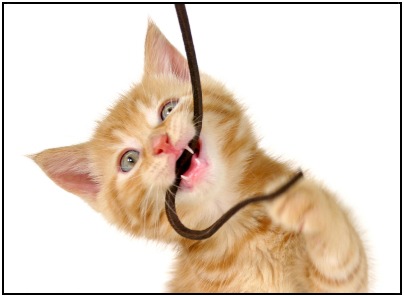 4. Make Friends
Make friends with other people who exercise to keep up your gym motivation. If they go to the gym, dance, or do martial arts with you, then you'll want to keep doing your gym, dance, or martial arts workouts, too. And it's easy - look at some professional friend-makers below.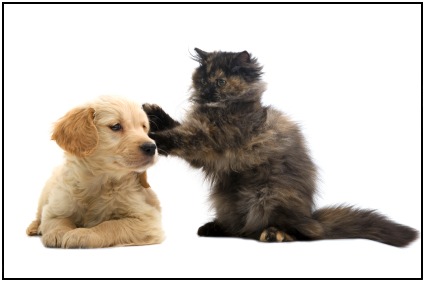 "Hey puppy, want to be friends so we can maintain our workout motivation?"
"OK kitty. Can we try wrestling? Or tag? I enjoy those!"

"Sure! Then lets chase some yarn later, OK?"

"OK!"
Notice how kitty stated his workout motivation intentions clearly, and worked with puppy to organize a holistic exercise program.
5. Achieve Something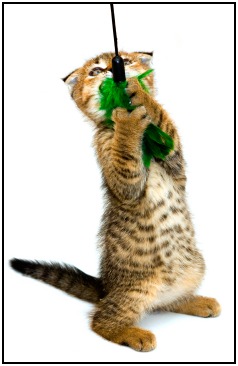 Set your sights high!
Set your mind on something you've always wanted to do. Run a marathon, add 100 pounds to your bench press, or finally catch that fluffy thing that's been teasing you for years!
If you have a real goal, you'll work way harder to actually get it!
6. Show Off!
There are few better ways of keeping up your workout motivation than showing off your skills - whether it's how strong you've become, how far you can run, or how high you can jump.
You can get a friend to accompany you to your workout. Take the two kitties below - they have given up their traditional weight training with a ball of yarn so that the kitty on the right can show off some Brazilian jiu-jitsu. Do I see a triangle leg choke coming?!!?!?!?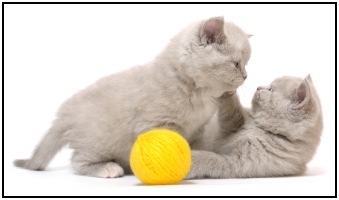 7. Just Do It!
Seriously, just do it. Do you really need a reason to keep working out?
There are so many reasons it's good for you health-wise. And fun. Go workout.
Do you need a reason to play with yarn? Just do it, man!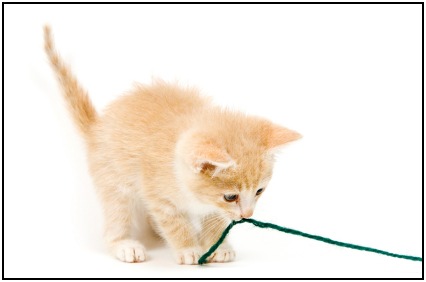 8. Invest and Hire A Professional
If you're serious about exercise, hire a professional - like me. I may be a little crazy, but I can help you achieve your goals and keep up your motivation for working out!
This commits you financially as well as mentally to working out, and you can let somebody else take care of twitching the feather or setting up the ball of yarn. All you have to do is play with it.
I admit it, I'm not quite as motivational as a kitten. But I deliver result that are superior to those offered by most cats (but don't tell the kitties above that I said that!).
The human in the picture below was having some trouble keeping her workout motivation up. The kitty she got to help her play was a most excellent choice - and notice the correct biomechanics the kitty is exhibiting to help reinforce proper form in their training session.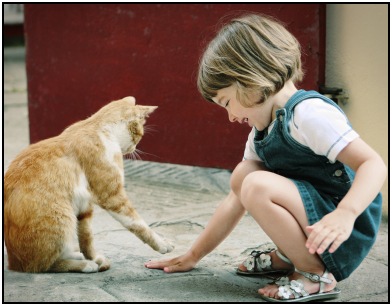 Oh, and be sure to sign up for the e-zine Starting Strong to get monthly strength training, exercise, and diet tips e-mailed to you - and access to the free e-book Train Smart, Eat Smart: Exercise Nutrition Hacks!
• Click here to learn more about Weight Training for Beginners!
OR
• Click here to leave 'Your Workout Motivation: Is It More Fun Than A Barrel of Kittens?' & go back to the Home-page!